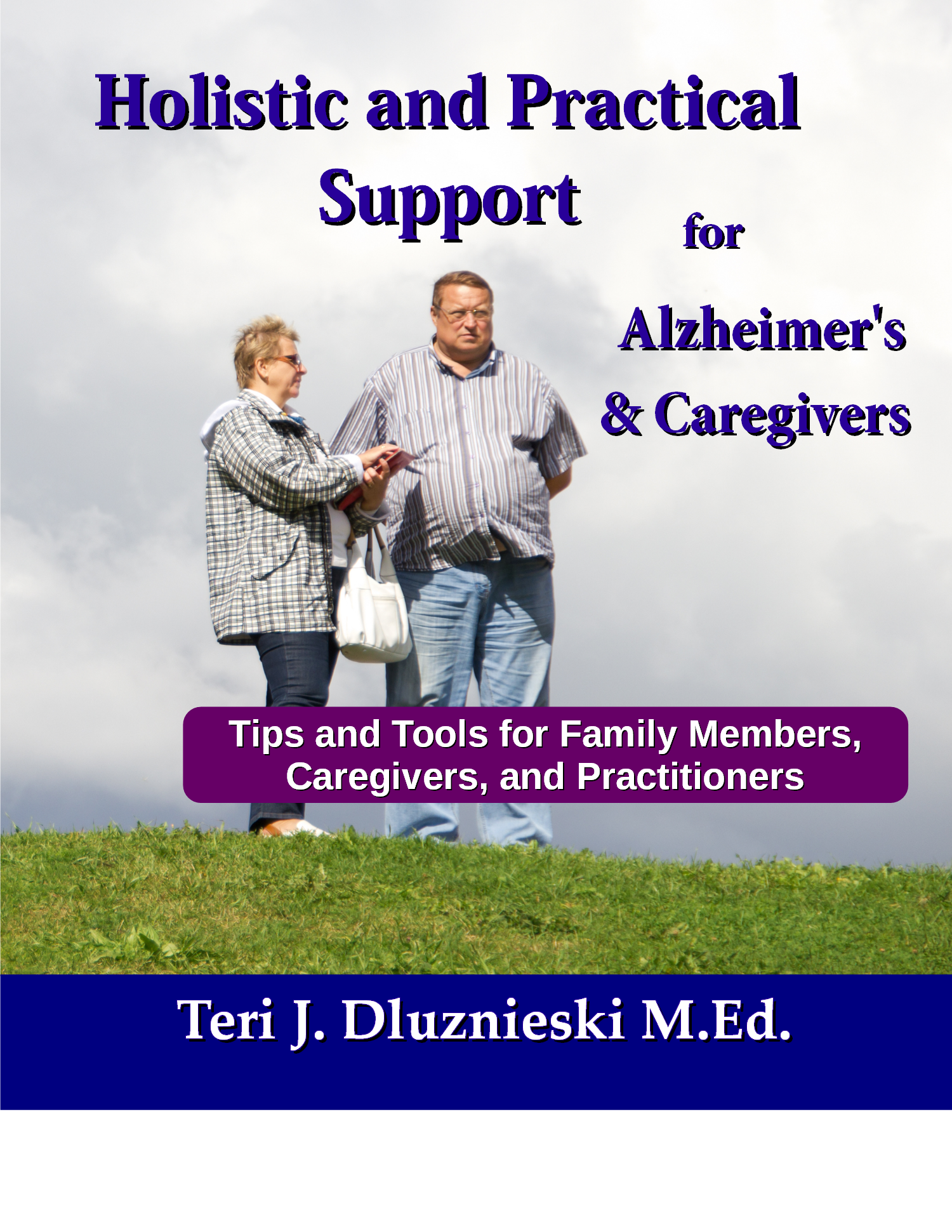 Can you tell us a little bit about your books?

I have 4 nonfiction books. They are all on helping people make the connections between diet, environment and health-related issues. The goal is to create aware, informed people who begin to take an active role in their health. the titles are:
Dancing in Your Bubble: ancient teaching, modern healing. This is a hands on guidebook to self healing, developing a spiritual practice, and changing the way we perceive and process the difficult experiences in our lives.
Natural Support for Alzheimers: a whole health approach to brain health and better memory
Getting a Handle on Happy: find and fix the causes of stress and depression
The Naturally Smarter Kid: a parent's guide to helping kids succeed in school and life
Fiction:
Cafe' of the Hungry ghosts: behind the veil of ordinary.
This book delves into the perpetually overlapping invisible worlds, and how they interact with and impact our lives and realities. it follows the story of a young shaman who becomes the target of something from another dimension that is less than friendly.
What is your work schedule like when you're writing?
I tend to write in short intense bursts, rather than having a regular structured system. I will write fairly intensively for a few weeks, putting out a chapter a day as my goal. I often write by hand, which probably helps, just by removing the infinite online distractions of the computer.
Where do you find inspiration?
I find inspiration from life events, world events and cultural situations, as well as from books i read. And from that, i do not mean copying a story idea. For example, I am in the process of completing a short story, Kwan Yins tears- the inspiration from that came from 1-2 short lines I read from a short story by roger Zelazney. He references something about Kwan Yin... and that sparked a hhmmmmm moment, that grew into a story-- which may also evolve into a novella:) So I think my greatest inspiration, comes from wondering.
What have you learned about publishing that you didn't know about when you first started writing?
Writing a book is the smallest percentage of being an author. A writer writes, but an author in todays publishing universe must wear many hats. when I wrote my first book, Dancing in Your Bubble, i submitted it to several small reputable presses. I did receive positive response, with requests to look at complete manuscripts. In that interval, however, I had been doing a lot of research about author's rights, the bookshelf life of most books, how much and how little a publisher does to promote books, how much is expected from the author... and at that point, i opted NOT to sing away rights to something that MIGHT get promoted, semi-actively- for 6-12 months. Additionally with todays print-on-demand capabilities, publishers SHOULD be willing to take MORE risks, take on MORE new authors, and develop talent. There is far LESS financial investment involved today, than there was 30 years ago. however, the major publishing houses are taking on fewer and fewer new concepts. Everyone wants the next stephen king-- but no one wants to develop the next stephen king.
SO-In today's digital age, it is possible for authors to build direct audience and direct market. The resources are there to go from idea to hard copy, bypassing the middleman. However, now, as we have glutted the market with self-published titles, it is becoming very difficult to cut through all of the information and mediocre writing and have readers find you. so again, we may be coming to the next generation- where either the publisher, or some other agent-distributor becomes a necessity.
What do you like to do when you're not writing?
I read very extensively, with a diverse range of topics and interests. My staple, however, is science fiction and fantasy. having been a lit major, I like good writing. having studied anthropology comparative religion and history- I am interested in what motivates people and cultural uniqueness.
other than writing, I am an herbalist, enjoy hiking and wildcrafting, bonfires, good movies and TV shows ( a lot of British and Australian shows), I love animals, I have a herd of goats. And I try to be active and dance or do yoga or swim- especially during the cold winter months;)
Can you tell us about your future projects?
I am currently working on the sequel to Cafe of the Hungry ghosts. And I have another story, Path of the SoulWorker- which is more traditional fantasy, as well as The Staff of Life, which is a kind of astral-realm West Wing... a small group of people who manage some aspects of the after-life, or "between lives"...
On the nonfiction front- I have been drafting out ideas, to create a profile of schools that are breaking the mold. schools that have changed their approach, how, and what kinds of outcomes. We can do better for our kids, the current model in the US does them an injustice.
Connect with Teri:
Twitter:
@horsewisevt
Facebook: https://www.facebook.com/hungryghostscafe/?fref=ts